Alcom guys, Robert and Daniel, were busy today. I saw the panel lit up for the first time. This made my day.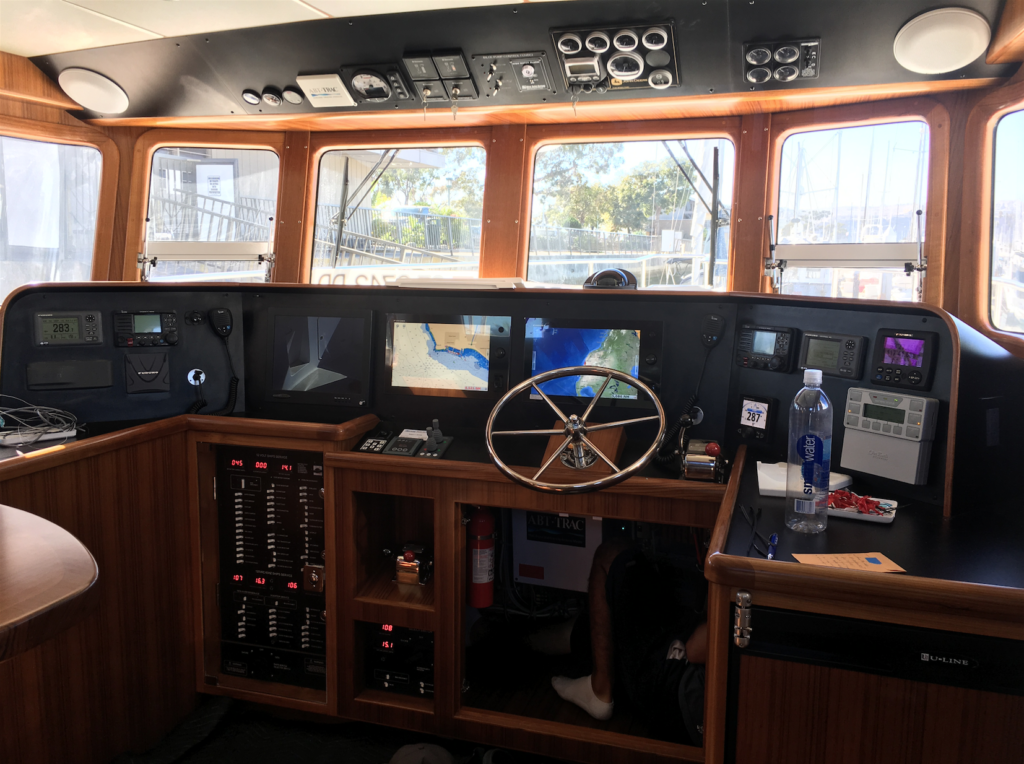 You can see Daniel's feet under the panel. There's a lot of room to work, which is one of the reasons I selected the Nordhavn 43.
Also today, Eddy from Jeddy's Interiors measured for carpeting and shades. We looked at his carpet work on N52 ALEOLI. There were several other items on ALEOLI that interest me: hand rails and Magma grill among others. She is a beautifully outfitted vessel. I also took a lot of notes touring the newest N55 that accompanied Lucky Stars from China aboard BBC Nebraska.
Today, I started a photo collection and notes about what is found under each hatch and inspection panel. There are many.